Recognised as Europe's largest tech and startup exhibition, Viva Tech was held in Paris Porte de Versailles from 15 June to 18 June 2022. An event with a national dimension, but with a good representation of our region Pays de la Loire, in particular thanks to its special pavilion gathering 24 regional startups including Hyperion!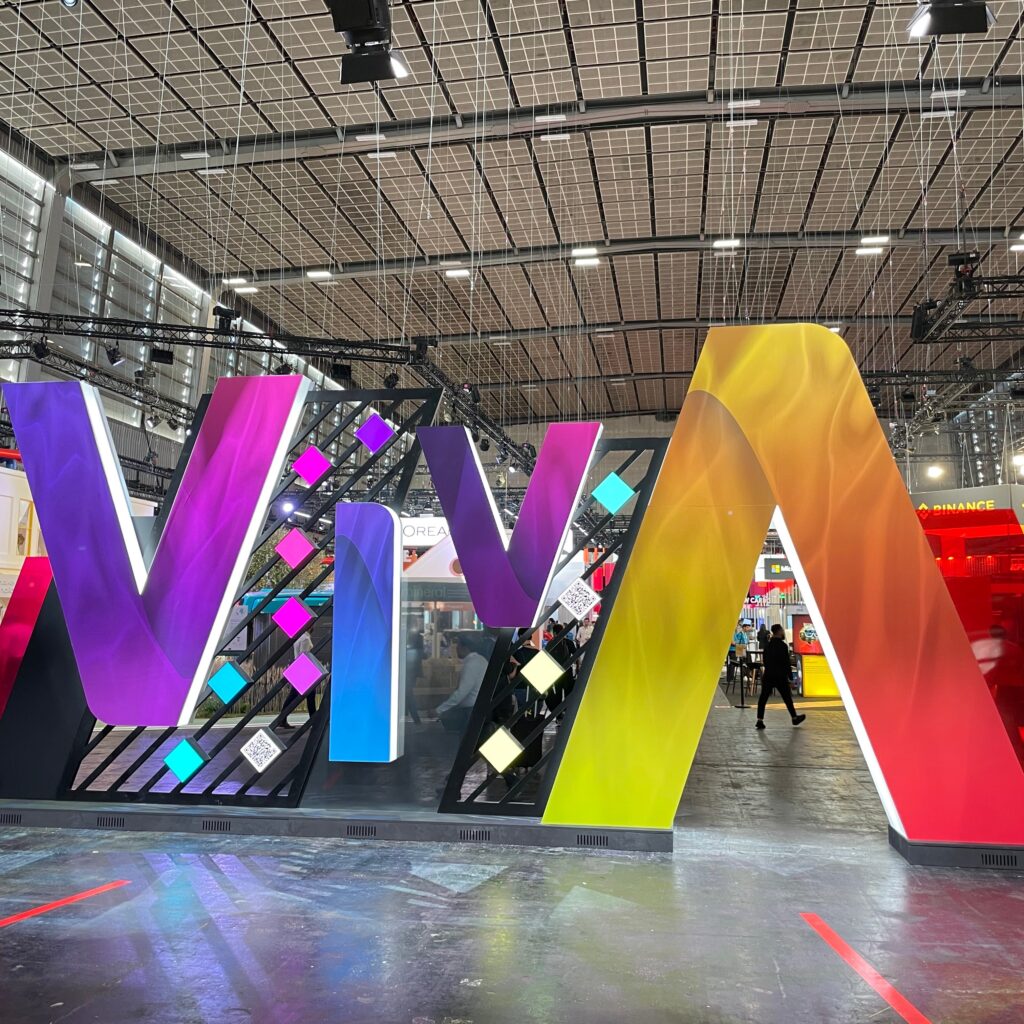 Green data centre: Hyperion in the spotlight at Viva Tech
Mobility, carbon neutrality and the environment, artificial intelligence, robotics, the Metaverse – you name it – are all themes highlighted at Viva Tech, with a simple leitmotiv: useful innovation.
As a sovereign and ecological data centre solution, Hyperion was therefore perfectly in tune with the theme…
Present on stand J 06 of the Pays de la Loire region, our solution was in the spotlight of thousands of people, both professionals on the first three days and individuals on the last day.
Many visitors were impressed by the innovation of our immersion cooling data centre system and appreciated the following points:
The ecological and economic nature of the solution: the servers are immersed in a biodegradable heat-transfer fluid that allows both savings on electricity consumption and the recovery of up to 90% of the heat produced
The performance of the tool: the system we have developed even doubles the life of the servers and has a PuE of less than 1.1, which far exceeds the market standards.
Ease of installation: Hyperion can be installed indoors as well as outdoors, and without constraints because our solution works without air conditioning. It is even possible to position Hyperion in a first location and then transfer it later to another location, in case of a move for example. In all cases, we supervise the solution remotely to ensure the best follow-up.
Heat recovery possibilities: thanks to a heat exchanger system, the heat generated by the servers can be reused to heat other buildings (boiler, floor heating etc.)
With its very good energy performance, Hyperion is clearly part of the Green IT solutions, aiming to reduce the social, economic and environmental footprint of digital technology.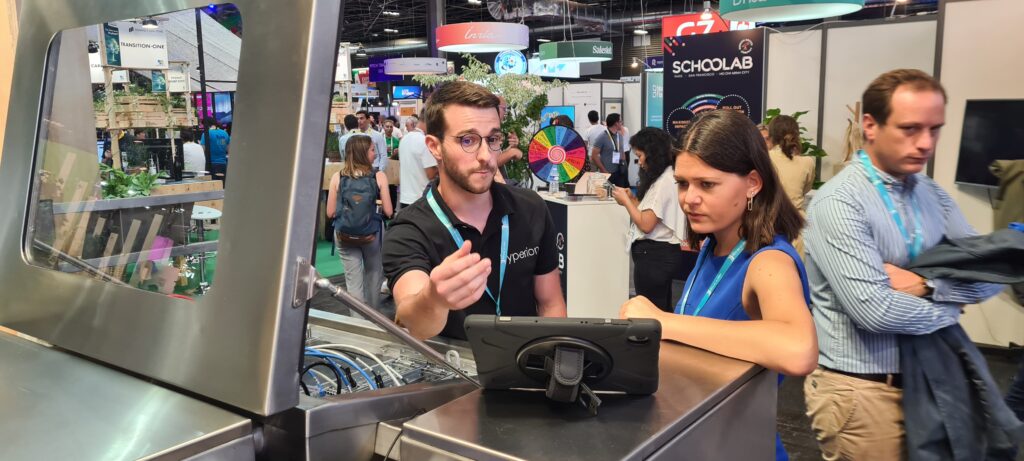 Viva Tech in fugures
For the 6th edition of Viva Tech, the numbers are once again there…
Number of visitors present: 91,000
Online audience: 300,000
Number of exhibitors: +2000 (including 1800 start-ups, 45% of them international, and 700 investment funds)
Viva Tech New audience: over 4.3 million
Number of countries represented as exhibitors: 30
Practical information:
Hyperion, 19 rue Eugène Messmer, 53000 Laval / contact@hyperion.green / Tél : +33 1 83 79 03 35
A solution made by Groupe Numains : https://numains.eu/
Would you like to carry out a personalised study of your ROI on this subject? Contact us from now ! Depending on your project, our experts will study your request and meet your expectations.